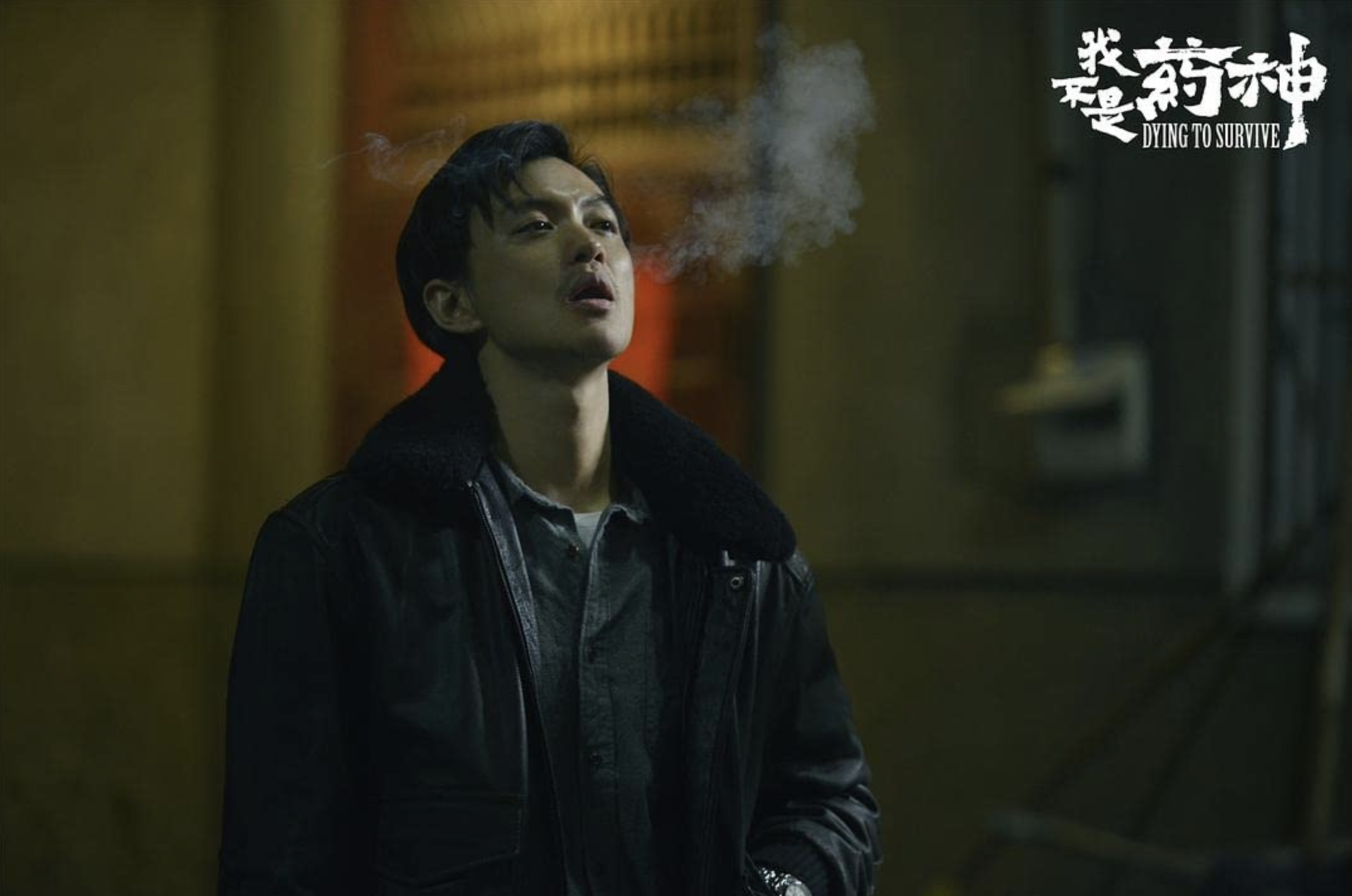 ---
Cheng Yong gets the contract, starts to make a lot of money with his illegal imports, but Novaris reports the crime to the police.
Cheng Yong discovers he has a conscience after abandoning the business.
---
screening notes
---
---
---
---
availability
At the time of writing, Dying to Survive is available to watch on numerous streaming video platforms, including Netflix and Amazon Prime. It is also available on DVD with English subtitles.
---
external links
Clifford Chance, "China's Blueprint for its Pharmaceutical Sector," 14 October 2019, (https://www.cliffordchance.com/briefings/2019/10/china-s-blueprint-for-its-pharmaceutical-sector.html)
For a perspective on the American situation: David Alvaro, Emilie Branch, and Cynthia A. Challener, "Balancing Ethical and Fiduciary Responsibilities in Drug Pricing," Pharma's Almanac, 12 March 2019, (https://www.pharmasalmanac.com/articles/balancing-ethical-and-fiduciary-responsibilities-in-drug-pricing)
Gordon G. Liu, China's Healthcare System and Reform (Cambridge: Cambridge University Press, 2017).
Sabrina Qing Yuen Luk, Financing Healthcare in China (New York: Routledge, 2019).
Jiwei Qian, The Rise of the Regulatory State in the Chinese Health-Care System (Singapore: World Scientific, 2017).
---
share