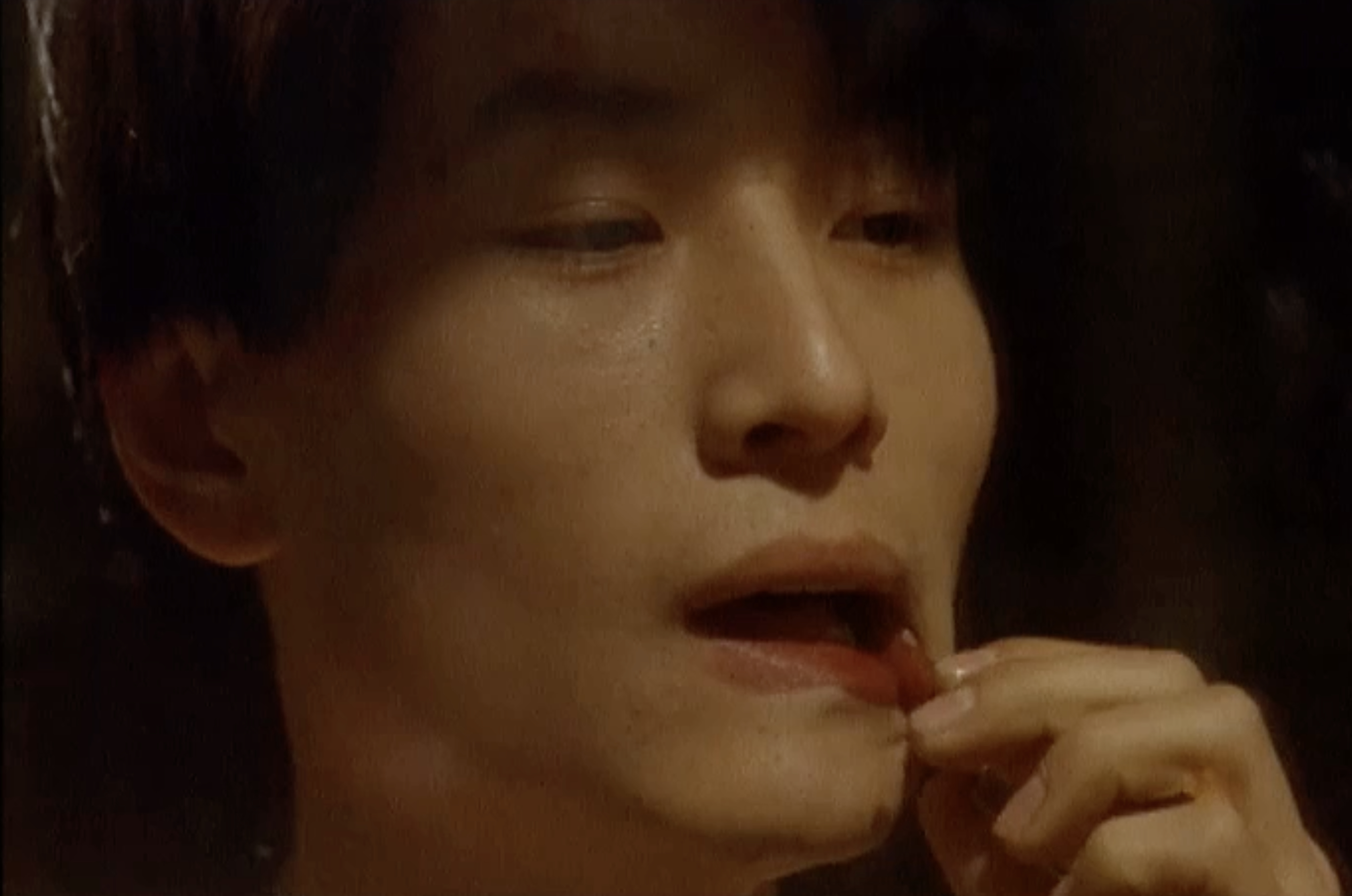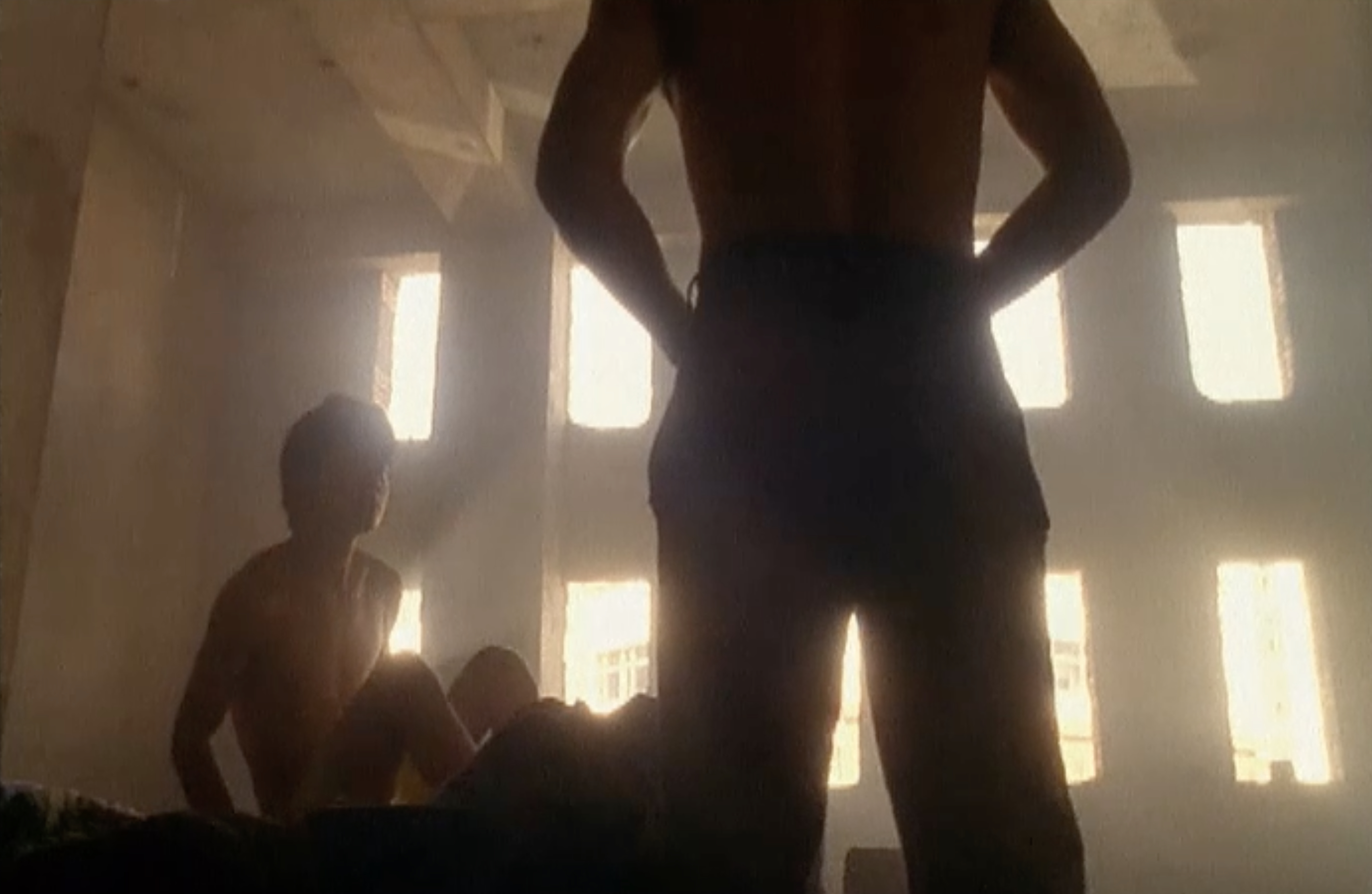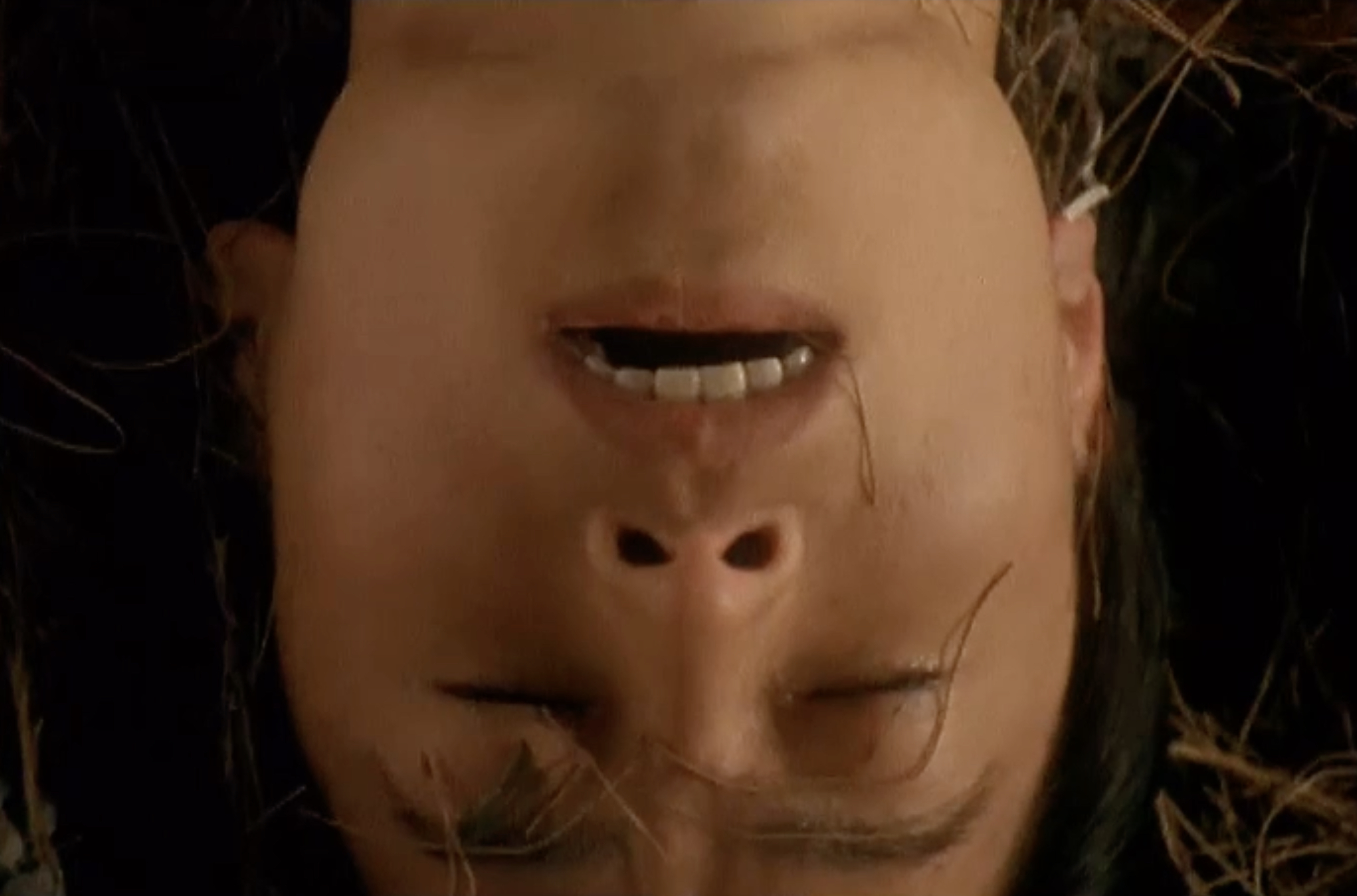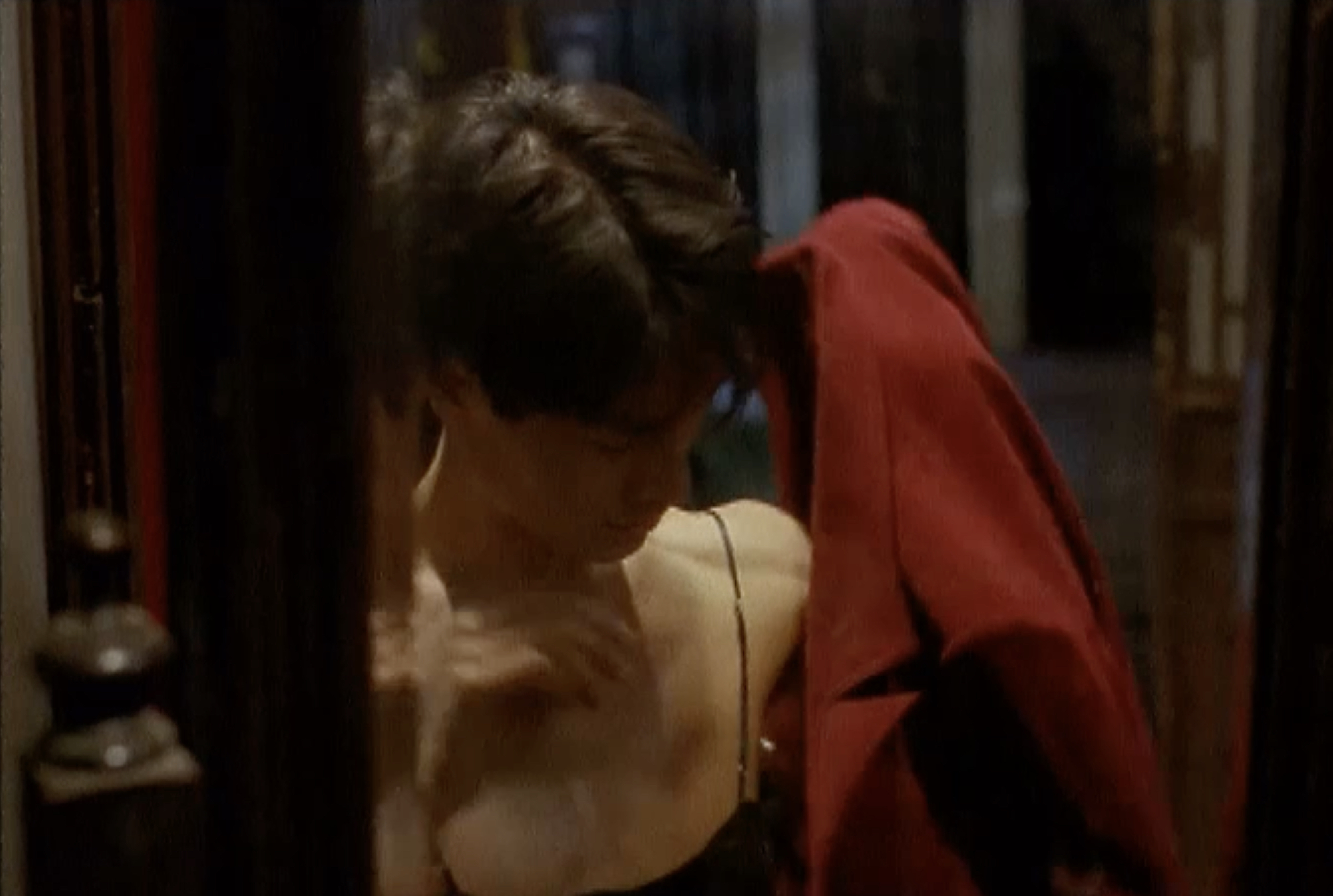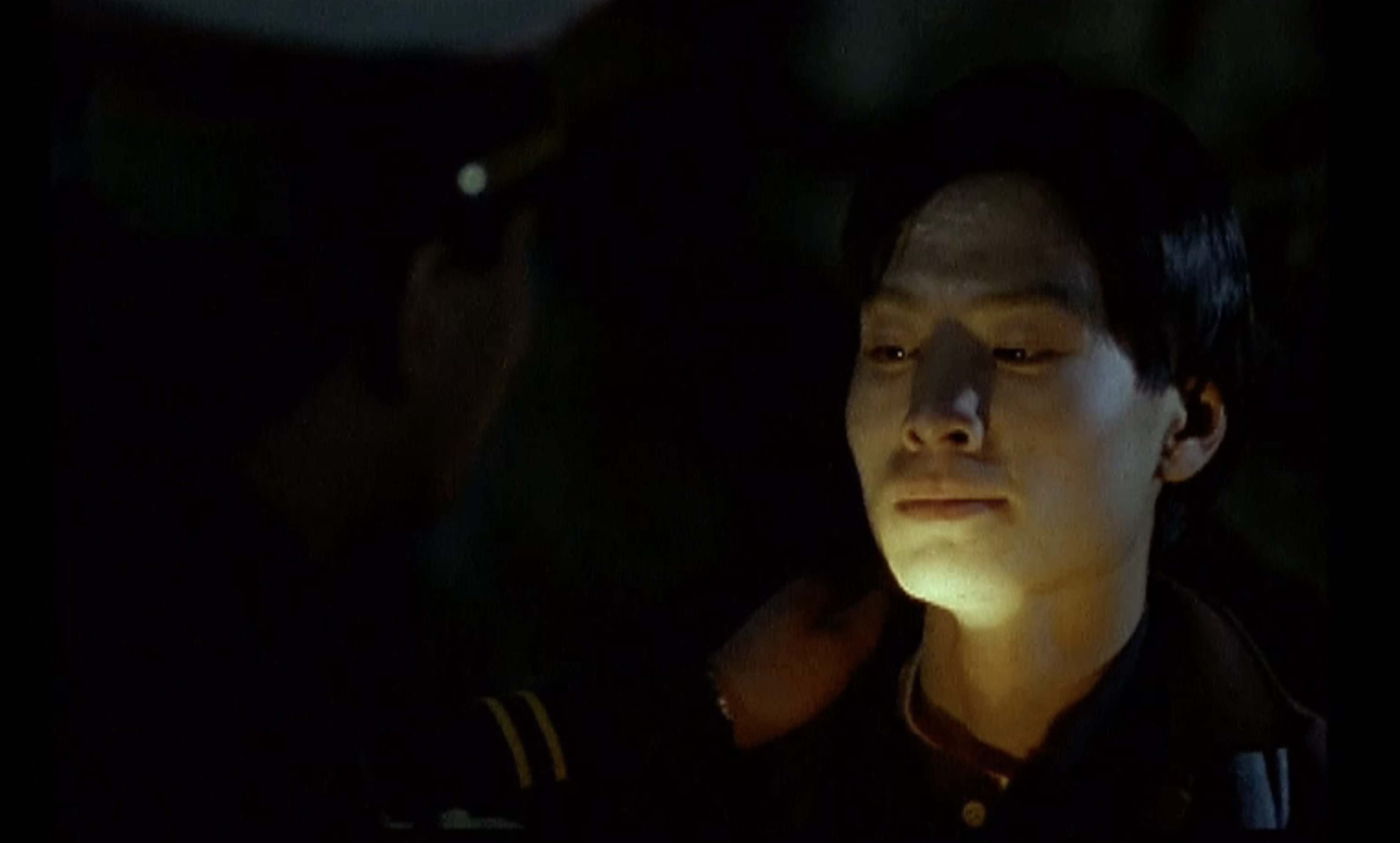 ---
The arrest in the park 公园中的拘捕
Ah Lan meets the policeman 阿兰与警察的相遇
Rape and "the female captive loves her jailer" 强奸与"那个女犯人爱她的狱警"
Ah Lan can be a beautiful woman 阿兰可以成为一个美丽的女人
---
screening notes
---
---
---
availability
---
external links
Berry, Chris. 1998. 'East Palace, West Palace: Staging gay life in China'. Jump Cut 42 (Dec): 84-89.
Li, Yinhe and Wang Xiaobo. 1992. _Tamen de shijie: Zhongguo nantongxinglian qunluo toushi _(Their world: a study of male homosexuality in China). Taiyuan: Shanxi renmin chubanshe.
Liu, Lydia H., Rebecca E. Karl and Dorothy Ko, eds. 2013. The Birth of Chinese Feminism: Essential texts in transnational theory. New York: Columbia University Press.
Wang Xiaobo. 2007. 'East Palace West Palace' (original title Si shui rou qing ('Sentiments like Water')). In Wang in Love and Bondage: Three novellas by Wang Xiaobo, tr. Hongling Zhang and Jason Sommer, 119-55. Albany: State University of New York Press.
Bao Hongwei. 2010. 'Queer Comrades': Gay identity and politics in postsocialist China'. PhD Thesis, University of Sydney.
Song Hwee-Lim, 'The Uses of Femininity: Chen Kaige's Farewell My Concubine and Zhang Yuan's East Palace West Palace', in Song Hwee Lim, ed., Celluloid Comrades: Representations of Male Homosexuality in Contemporary Chinese Cinemas (Honolulu; University of Hawaii Press, 2006), 69-98
Shuqin Cui, Women Through the Lens (2008), pp. 247-248 [A short but important commentary]
Ma, Jing Wu. 2003. 'From "Long Yang" and "Dui Shi" to Tongzhi: Homosexuality in China.' Journal of Gay & Lesbian Psychotherapy 7.1-2: 117-143.
Wu, Cuncun and Mark Stevenson. 2006. 'Male Love Lost: The Fate of Male Same-Sex Prostitution in Beijing in the Late Nineteenth and Early Twentieth Centuries.' In Embodied Modernities: Corporeality, Representation, and Chinese Cultures, ed. Fran Martin and Larissa Heinrich, 42-59. Honolulu: University of Hawai'i Press.
---
share